Slower Growth Ahead for the DOW JONES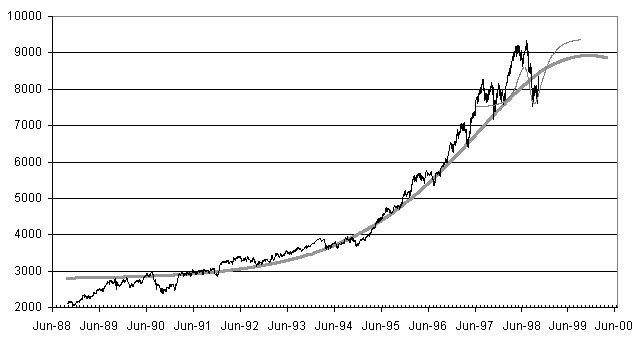 Figure 3.9 Two forecasts made on October 16, 1998. The thick gray line is based on the previous ten years, the thin gray line on the previous 18 months. The data are daily quotes. The data sampling is daily.
The DJIA forecasts are calculated from the ratio (dollar value) / (share volume). This ratio can vary significantly despite the relative stability of the two terms, therefore there is a need for frequent updates.